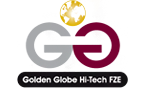 Group of Qualified designers, programmers & IT Engineers. Who worked for Greatest IT companies and No.1 Advertising Agencies.
Website Designing & Development, IT Hardware networking services, Security systems. CMS, E-commerce Solution, SEO, Graphic designing.
To be a globally recognized, independent, professional IT committed Service provider.
To be a market leader in all the services and solutions that we provide our customers, building and maintaining strategic business alliances.